CUSTOMER FEEDBACK
We get this question a lot - "how do I know I can trust you?". Another good one is "why should I choose you?". Always a hard question to answer - what do you say to that? Well, on this page, we'd like to let our customers do the talking!

It takes a little something special to make people want to take time out of their lives to drop us a note to thank us for helping them to have a good time. Here are some of the folks who have done just that. Thanks for the warm fuzzies!

Let us know how you thought our service was

We love to hear from you!
Customer Feedback and Testimonials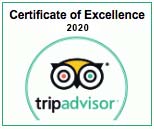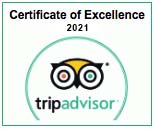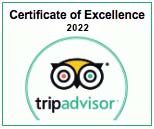 "My husband, adult son, and I took the ATV & Zip Line Combo offered by Mazatlan Tours. Our driver, Jorge, was friendly and knowledgeable. He pointed out the different points of interest along the way. When we arrived Jorge treated us so well. The entire team was well organized. The restroom are extremely clean! The ATV tour was first. We did one solo and one double. I would recommend solo only. We did struggle a bit as a double going up hill. The staff was helpful with this and provided assistance. The trail circles around to a small town where you may purchase refreshments and snacks. Then back the way you came. That's right twice over the log bridge. What a thrill! The trail is dusty but you are provided with goggles (if you do not have glasses), helmet, and a mask. You will get dusty. Very dusty. But, it is worth it. After the ATV adventure, we ate lunch. Again, our driver Jorge was there for us. Showed us where to sit, got our beverages, and answered all our questions. The meal was traditional Mexican, but not spicy unless you added the peppers. It was delicious. Next, my husband and son went to the zip line. I did not, but Jorge made sure that I was able to see them off at the starting point and brought me to the last line to see them come in. There are many lines, some fast and other slow. There was even a five year old in their group. My family enjoyed the tour. One caution, if you decide to zip upside down, make sure your wallet and phone are secure. My son almost lot his. When we returned, there was a book for comments and a box for tips. There was no pressure for the tips, but the staff works very hard and being in the service industry ourselves we found the standard amount reasonable. This business is in a very remote part on the state. The town is the last one on the paved road. The tourism provides life to this community. You truly are supporting the local economy when booking this tour. I would highly recommend this tour to anyone, young and old, looking for a fun filled day of adventure!" - Patricia from California
"Just wanted to pass the word along, our two tours (Tequila and El Quelite) were fantastic! We were blessed with Marco both times. He did an amazing job and had a very good personality!" - Melissa from California
"We had a wonderful city tour with Marco! He was relaxed & friendly, & was able to show us so much of Mazatlan in our few hours ashore. Marco was aware of the fact that we had young children with us & would need to do things to suit them. We can highly recommend your company & tour!" - Alisa from Australia
"I just want to send my thanks to you for your help today. I was going to book with your company for return transportation to the airport for my 2 kids for their flight home tomorrow. I had originally booked with another company. I have been unable to get confirmation with the other company all week and was concerned that my kids would not have transportation in place for their flight home. I can't remember the name of the lady I was speaking to this afternoon from Mazatlan Tours but she was so wonderful and helpful to me. She said that she would call the other company and make sure that my kids' return transportation was confirmed. She put me on hold and came back to our conversation to provide me with all of the information I needed including pick up time and confirmation #. I am so grateful for her kindness and her helpfulness. I feel that she went above and beyond what she needed to do and I am very thankful for her compassion. I will highly recommend your company as I received such wonderful service today. Thank you so much!" - Gina from Bishopville, Maryland
"We booked the City Tour online and were very pleased. It was a good overview of the area, with ample time at each stop for viewing and/or shopping. Chilly Willy was an excellent tour guide. He was easy to hear and understand, and it was evident he is proud of his town and heritage." - Genal & Frank from University Place, Washington
"Just to let you know we were very pleased with the entire service from the information to the bus ride to and from the airport, we will definitely be using your service again and will recommend you to anyone I know that will be going to Mazatlan!" - Dave from Nanaimo, British Columbia
"I visited Mexico for the first time with my boyfriend in November and had an amazing time. I found your site when I was searching for things to do while in Mazatlan. Your site is amazing! I had no problems with booking our tour and had a great time on Stone Island. We are going to Riviera Maya in 2 weeks and have come to your site again to look for fun activities! I will recommend this site to anyone visiting Mexico. You've done a great job providing information on all the tours these beautiful places have to offer! Looking forward to our next vacation full of fun!" - Brittany from Victoria, Canada
"Lovely day fishing. Strange weather fish were distracted but a very nice DORADO (dolphin) approx 20 Kg . Martin and Julio are very good persons with a lot of experience. We are Italian fisherman with more than 40 years experience. All very good, very professional. We looking and found the fish, I have 74 years old Was too heavy Dorado for me and I lost 3 Dorados!" - Carlo and Franco from Italy
"We just returned from our tour to El Quelite and I wish to commend the driver Joel and especially the guide Susanna. Susanna was extremely informative and a wealth of information. If we book another tour we will request both of them!" - Thomas from West Yarmouth, Massachusetts
"Our walking tour in Mazatlan was so informative and between the air conditioned van and walking the historic streets we (Bernice) loved our guide. She gave us a real insider's view. Thank you for the wonderful value and unforgettable memories!" - Joy from Brentwood, California
"Just wanted to let you know that we had a terrific time at Deer Island. The catamaran crew was wonderful, excellent service & delicious food. I am so glad I found your company...I will put a nice note on Trip Advisor about our day at Deer Island!" - Jackie from Millbrae, California
"Hi guys! We are back from our cruise and wanted to thank you. Thanks for getting the e-tickets to us in time for our Mazatlan excursion. Also thanks for the excursion! It was fun to be going on the same excursion with people who purchased on the ship and know that we paid far less! We did the Stone Island excursion with the ATV rides.....and still paid less than those from the ship who just bought the Stone Island trip without ATV's! Also...the guys at the beach club were terrific. Jorge was our guide and he was excellent! We had a wonderful day. We have used you in the past for our trips to Mexico...and will again!" - Bob & Kathy from Colton, Colorado
"Thank you very much for the promptness of your e-mails and for your very courteousness on the phone. It has been a pleasure dealing with your organization, it's very user friendly and efficient. Keep it up!" - Orrett from Hempstead, New York
"We just went on the Stone Island Tour and we had an amazing time. We were picked up once we arrived from our cruise port. You actually take the ride from the port to this shopping center and that's where we found a man with our names on a board for the Stone Island Tour. Some of our friends were able to purchase their tickets with him as well since they missed out purchasing it online with he rest of us. We then got in these little cute cars/ trucks that took us to the ferry boat that gave us a tour around the ocean. I think next time I will not take that tour because it was fairly long just to see a few caves. Some people were dropped off at Stone Island instead of taking the ferry tour so I think I will do this next time. Then you take another car ride to the beach where you will have your free lunch (I got the combo which was very good), open bar was great, and you get to do your activities here. We did the horseback riding, boogie boarding, and ATVs....it was all soOoOoOo much fun! For the price, all this was so worth it! We alos got coconut drinks for $2 where you drink it right out of the coconut with a straw, & hair braiding & temporary tattoos that lasts quite a while (I still have mine on). The Stone Island Tour really made my experience a wonderful one. I would definitely do it again and recommend this to anyone! Thanks so much!" - Kitta from Sonoma County, California
"What a great way to have fun in Mazatlan! Even my kids who never have been kayaking before had a great time! [on the Deer Island Kayaking Tour] Thanks for making our day in Mazatlan one to remember!" - Craig from Tucson, Arizona
"We just returned from our cruise today. We did the Stone Island Tour and had a great time. Pollo our tour guide is truly a great asset to your company. He kept us entertained on both the tractor ride and the boat ride. We had a blast! I surely will recommend your company to all my friends and family. We plan on taking this cruise again in December with our grandchildren and will book this tour with you again!" - Roberta from Long Beach, California
"It has been about a month now since we did the cruise and went on the Deer Island Kayaking excursion with your company. I was extremely impressed that when we got off the ship that the tour leader was looking for us and we had no trouble connecting for the day. We had a really good outing and enjoyed it very much. We were back to the ship with time to spare. THANK you for an excellent day. Thanks for a really good day. The food was wonderful, the guides friendly and helpful, the beach was great too!" - Don from Flagstaff, Arizona
"The guided tour in Mazatlan was over the top. The guides and drivers were exceptionally knowledgeable, courteous, and just plain fun to be with. The Copola Tour was a joy and the separate driver and guide set up allowed for constant questions and answers. The people in the small towns were delightful and our guide was willing to give us time to just relax and wander in the quaint surroundings." - Eddie from Hagerman, New Mexico
"I wanted to thank you for the providing the Mazatlan 4X4 Outback Tour. This tour was awesome. I would recommend it to anyone who wanted to get off the beaten path and see a real working Mexican village. Our tour guide Auggie was fantastic!!! Thanks Again!" - Donna from Valley Center, California
"On Tuesday, February 17th, my husband, brother and I (a young 60-year-old woman) went on this Backcountry ATV Tour in Mazatlan. From start to finish it was an excellent experience. We were on a cruise ship and easily got a taxi for the less than 20 minute ride to a beautiful hotel for pick up. By the way, the ride to the hotel showed us so much of the very long and beautiful Mazatlan ocean boardwalk. Joel picked us up and we had another great ride through parts of Mazatlan that were far away from the tourist areas. The area where we met was a nice little hacienda type area where we got all of the simple safety information on a lovely tree-covered patio. After a little lesson on acceleration and braking, we were off on about a 30 minute ride across the countryside to an unbelievable destination. We arrived at a completely secluded beach with open sand as far as one could see. There we could take off on our own going up and down the pristine sand riding along by the most beautiful ocean for a good 30 additional minutes! It was truly breathtaking! The ride back was great and we were pretty dusty and dirty showing that we truly had been on a backcountry adventure. We returned to the same lovely patio area and had the opportunity to buy beer for two bucks, soda, water and fresh fruit. Joel was an amazing guide who gave us lots of information about the area and couldn't have been friendlier. The ride back to the ship was equally impressive as our driver took the time to show us many sights in Mazatlan and even took us through the historic district. Of course we tipped him with great gratitude as we were beneficiaries of this "extra" sightseeing. I'm certain this must be the best ATV tour one could get in Mazatlan and perhaps all of Mexico!" - Kathy from San Diego, California
"I wanted to let you know that we did the Stone Island Tour on the 19th and thought both it was fabulous! All guides were excellent and really made our trip memorable! Thanks for everything!" - Ann from Bonney Lake, Washington
"It is too bad that we were not able to do [our fishing trip] because of the fog and the closure of the port. Thank you for great customer service and getting [our No-Port, No Pay Refund] taken care of. We did have great weather the next day in Puerto Vallarta and the group did enjoy both the Zip Lining and Yelapa tours that we booked through your company. We are avid cruisers and I'm sure we will be visiting again in the coming years and we'll use you services then. I'm also a cruise travel agent and I'll recommend you to my clients!" - Steve from San Ramon, California
*********************
Reviews and Recommendations on the Internet
Referrals are the best compliments we can receive - it reaches people who otherwise might never have known about us. Thanks to all the people who took the time to spread the word!
"We (a group of 10 of us) booked with Mazatlan Tours for our cruise in January. The staff was great. They were waiting at the terminal and took us by open air truck to the dock where we went on a boat tour of the bay for about 45 minutes. We were dropped off at Stone Island and got onto a "cab". This was an open trailer with benches pulled by a tractor. It was fun! Took about 10 or so minutes to get to the restaurant. There were many tables, a full bar with mixed drinks, sodas and beer. The tables were shaded for those of us that don't sun much. The lunch was great. Husband had combo plate with chicken and tacos. I had a whole grilled fish! Some of the gang went banana boat riding, snorkeling and boogie boarding. You could horse back ride or go on a tractor ride. My husband, for an extra price, went on an ultra light (twice). It was a great day! We all would recommend this and you can't beat the price. Book with confidence, go, have fun!" - CruiseCritic Forums Member "Harlequin", Sacramento CA
"We booked with Johann & Sandra last week for a tour in Mazatlan and it was great. They picked us up promptly at the pier & dropped us off at no extra charges, which in essence gave us extra city sightseeing of various neighborhoods. We got off our ship early & even other tours looking for business knew them & were helpful in letting us know to wait by the umbrella stands and "skipped" approaching us for personalized tours, etc. etc. Our tour met at a store in the Golden zone, across from one of the resort hotel, with restrooms & refreshments. Tour guide was very fluent in English & knew the town/history and driver was excellent, our small group used an air-conditioned 10 passenger van and 2 other tours used a larger Dodge/MB Sprinter van with taller roofline. We had a great time and saved $$$ compared to what NCL offered!" - CruiseCritic Forums Member "Mking8088" from New York, NY
"We went on the Stone Island Tour with Johann & Sandra last March and it was great. Am going back to Mazatlan this year and may book again with them. Looking at others as well as it might be nice to try something different. They picked us up at the pier. When you get off the little tram, we walked into the shopping area and there are guys standing around with signs for tours, just start asking and you will find where you should be. They took us by these cute little vehicles to another pier with a boat where we boarded and went over to Stone Island, once there they put you onto a tractor kind of hay ride sort of thing and take you to the restaurant. The food was really good, the people running the tour were so nice and seemed to really care that everyone have a good time. Open bar, and the two activities are included. We only did the horseback riding as the waves were big and I didn't want my kids on the banana boat or snorkeling. But we did have a great time. The vendors on Stone Island were very respectful and decent people trying to make a living. If you go, take some money and buy something from them. They took us on a little boat tour after leaving stone island and then back to the pier to the little cars again and back to the ship. Great day!" - CruiseCritic Forums Member "Pjinaz"
"We used Johann and Sandra to book this tour (Stone Island), it was a lot of fun. I drink rum and coke and they had that. I did tip a dollar for each drink. Also if you take the cart ride don't forget to tip the driver of the cart. we tipped two dollars each. They had a regular bathroom but don't forget that in Mexico you throw the toilet paper in the trash and not in the toilet. We tipped the waiter 25. There were 7 of us. We also tipped the excursion guys 10 each. Have a blast, I know we did! We are going back in March and will be going to SI again!" - CruiseCritic Forums Member "Boaterette"
"They [Johann & Sandra] conduct an excellent [Stone Island] tour and the price IS very reasonable given the choice of two activities and the open bar. You couldn't do the same yourself for much less." - TripAdvisor Forums Destination Expert MazHelp
Did you see or leave feedback about us online? Please let us know!