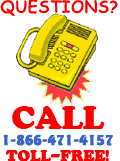 MAZATLAN PRIVATE TOURS
One of the best ways to see Mazatlan and it's surrounding areas, especially for groups, is a private tour. We offer several pre-packaged private tours, as well as the ability to customize your tour to your interests, with your own private chauffeur for the day. We can make any tour into a private tour, if you like, or we can offer you taxi service for the day, if you'll be commuting, especially useful for those staying out of town that want to come into town for a visit. These private tours are popular with everyone, including cruise ship passengers, who want to explore the area for a day. Total customization is the name of the game - we're here to help!

FREE DISCOUNT CARD!

WITH YOUR RESERVATION

PRIVATE SIGHTSEEING TOURS

Private City Tour
Daily on Your Schedule.
3 Hours - Priced from $28.00 pp!
Private El Quelite Tour
Daily on Your Schedule.
5 Hours - Priced from $40.00 pp!
Private Island Explorer
Daily on your Schedule.
5 Hours -

Priced from $65.00 pp!

PRIVATE BOAT CHARTERS

Private Sunset Cruise
Mon-Sat on Your Schedule.
Up to 60 People - From $550.00
Private Boat Charter
Daily from 9:00 AM and 12:30 PM
Up to 12 People - From $285.00
Private Wild Dolphins Swim
Twice Daily at 8:00AM and 10:00AM
Up to 6 People -

From $83.00 pp.
Our Advice: All our private tours can be customized to fit your schedule or your interests. If you have a special request, just let us know, we're happy to take care of you.

MAZATLAN PRIVATE TOURS FAQ's
Q: I'M ON A CRUISE SHIP - WILL I BE PICKED UP AT THE PIER?
A: Yes, our tours will pick you up at the pier and return you there when your tour is over. If you'd like to be dropped off somewhere else in town, we are happy to do that too.
Q: I HAVE A LARGE GROUP - CAN YOU HELP ME?
A: Absolutely. We have luxury motorcoaches that we can arrange for your tour. We also can arrange separate tour guides, so you have a driver and a guide for even more personal attention. We handle groups of all sizes - just Request a Custom Quote and we'll get you set up. Don't worry, everyone speaks English!
Q: CAN YOU HELP ME SET UP A CUSTOMIZED OR SPECIAL INTEREST TOUR?
A: Definitely. We cater to couples planning that special occasion, or to specialized interests. Just Request a Custom Quote and we'll get you set up.
THE MAZATLAN TOURS ADVANTAGE

Discounted Prices with No Haggling!
Toll-Free Customer Service!
No Wandering or Looking All Over!
Free Mazatlan Fun Discount Card!

Flexibility - Use Your Ticket Anytime!
Pay With a Credit Card for Security!
Paid in Advance - No Hassles!
No Need to Haul Around Cash!