Join your expert tour guide on this private tour and journey to the pristine beach of Las Labradas, approximately 45 minutes north of Mazatlan. Here, within one of the largest protected areas in Sinaloa, you'll discover the most ancient native expressions in Northern Mexico - the Las Labradas Petroglyphs. These ancient drawings, chiseled on volcanic rocks, date back as far as 4,000 years ago, and this is the only petroglyph site in a beachside location in the Americas.
Your expert guide will assist you in interpreting the possible meaning of these petroglyphs, which depict the visions and beliefs of the native people many centuries past. You will also learn about the amazing ecosystem of Meseta de Cacaxtla Natural Protected Area and more about archaeology at the small museum on site, and you can even swim at the beautiful beach below Las Labradas.
After our visit we will have a delicious traditional lunch hosted by a local family of the nearby community of La Chicayota, a unique opportunity for getting to share with the locals and support their livelihood within this amazing site. This tour is truly an amazing voyage into the past! Best of all it's a private tour for you to enjoy with your family and friends!

Mazatlan Ethnic Explorer Tour Highlights

Find amazing ancient petroglyphs, chiseled as long as 400 centuries ago, depicting the ancient people's lives and ways of thinking all these years ago!

Learn about the archaeological significance of these historical artifacts from your expert naturalist guide and a local guide from a nearby community, who will interpret them for you and explain to you the legends and history of the ancient people.

Visit Meseta de Cacaxtla, the most important Natural Protected Area in Southern Sinaloa - a great opportunity for birdwatchers and nature enthusiasts!

Take a swim on a beautiful and isolated beach right below the Las Labradas Petroglyphs site!

By taking part in this tour, you are helping to support the livelihood of the people of La Chicayota and contributing to sustain the natural protected area and archaeological site, a truly green approach to tourism!
Cruise Passengers: Yes! This tour is available to you for a cruise shore excursion. WeŽll pick you up from your cruise pier.
Runs: Daily at 8:00 AM.
Duration: 4.5 Hours Approximately.
Departs: Free Pickup and Drop-off at your hotel or the cruise ship port.
Includes:
Round-Trip Transportation

Expert Naturalist Guide

Guides from the Local Community

Visit to Las Labradas and Meseta de Cacaxtla

Entrance Fee to Meseta de Cacaxtle

Entrance fee to the Las Labradas Museum

Lunch Cooked by a Local Family

Soft Drinks and Water

All Taxes
Don't Forget:
Kids: All Ages Welcome.
LAS LABRADAS PETROGLYPHS (UP TO 5 PAX)

Hotel Price

Our Price

$449.00
$395.00

Prices are total for number of people shown, not per person.

LAS LABRADAS PETROGLYPHS (EXTRA PEOPLE)

Hotel Price

Our Price

$70.00
$65.00
Prices include up to 5 people and include all taxes.
Extra people are available for $65.00 each, up to 40 in total.

PRIVATE LAS LABRADAS - COUPLES SPECIAL
(SPECIAL PRICE IS TOTAL COST FOR 2 PEOPLE)

Hotel Price

Our Price

$399.00

$359.00

Prices are total for number of people shown, not per person.
BOOK NOW AND SAVE!

Date

Time

People



OR CALL US TOLL-FREE
1-866-471-4157


Don't worry - English is our First Language!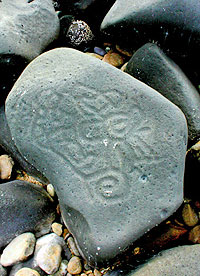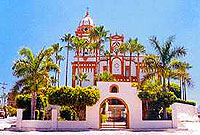 FREE WITH YOUR RESERVATION!



MAZATLAN FUN CARD
OUR ADVICE:
This tour is offered by the premier scientific and ecological guides in Mazatlan. Everything in their tours is geared toward giving you an introspective appreciation and understanding of the Mazatlan Ecosystem, Culture and Biology. Quite an off-the-beaten track tour, in small groups.
Customer Experiences:
"The Ethnic Explorer was a very impressive expedition! OscarŽs knowledge and enthusiasm really makes it worth it. Thank you for a nice day!!!!" - Sally from New York and Sabine from Germany
"Excellent informative tour. We will definitely recommend it to everyone!. Most excellent!" - Jack and Judy from Seattle, WA