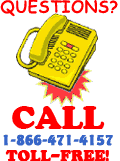 SNORKELING IN MAZATLAN
We offer more options for Mazatlan snorkeling than anyone else. Most tour companies don't even offer snorkeling trips in Mazatlan, as there is no shore snorkeling - you have to take a boat! With Mazatlan Tours, you can snorkel off Deer Island, Stone Island, Goat Island, Bird Island, and even the seldom-visited Los Cardones! You can even take a 1 hour course and take snorkeling to the next level with our Discover Scuba Diving. You can be one of the only people on your cruise ship or at your hotel to experience the underwater world of Mazatlan that few get to see!

FREE DISCOUNT CARD!

WITH YOUR RESERVATION

Private Snorkeling Tour
Daily from 9:00 AM to 1:00 PM
4 Hours - $285 For the Whole Boat!
Wild Dolphins & Snorkeling
Twice Daily at 8:00AM and 12:00PM
4 Hours -

Adults $63.00 Kids $49.50

Private Sunset Cruise
Daily on Your Schedule.
3 Hours - Priced from $22.00 pp!
Discover Scuba Diving
Take your snorkeling up a notch!
Learn How to Scuba Dive in 1 Hour!
Our Advice: After the Deer Island Tour, you can relax and enjoy our beach facilities, including hotel pool, restaurant, and bar, as well as the beach itself. It's just another bonus we offer!
MAZATLAN SNORKELING FAQ's
Q: I'M ON A CRUISE SHIP, DO YOU PICK UP AT THE PIER?
A: Private snorkeling and Wild Dolphins will pick up at the pier. The others are only a taxi ride away. Very easy in Mazatlan.
Q: WHAT IS THE WATER TEMPERATURE IN MAZATLAN?
A: The water temperature varies from 68°F in the winter to about 76°F in the summer.
Q: I'M NOT A STRONG SWIMMER - CAN I STILL GO SNORKELING?
A: Yes. You'll have a life jacket - all you need to do is kick your feet. Very easy - even non-swimmers enjoy snorkeling (as long as you're not scared of the water).
Q: WHERE IS THE BEST SNORKELING IN MAZATLAN?
A: We think the best snorkeling is at Goat Island, but it's a close call.
Q: CAN I BRING MY OWN SNORKELING GEAR?
A: Yes! In fact, that's a great idea. You can buy them for not much money, then you always know your gear fits, and you never have to pay for rentals again! Of course, snorkeling gear is included for free with any of the snorkeling tours on our website.
Click Here to find masks, fins, and snorkels at great prices.z